People are essential to Shell.
Due to this fact, the HR team in South Africa held from 14th to 19th October the People Development week – in order to empower performance by creating exceptional experiences.
In partnership with Black Box Creations, I was responsible for the Audio Visual Plan. Besides the photography, we did the event teaser, the after movie and the Humans of Shell series (some examples bellow this post).
This particular project was challenging because almost every lecture was held at the same space, with the same setup. So I had to find different creative ways to surprise the client.
I hope you all like it!
Cheers,
Renata
PS: For those people who are visiting my blog for the very first time or for those who are willing to be uptdated with the latest news, just give a like on my fanpage on Facebook and also my IG on instagram. I keep posting a lot of Portraits, Lifestyle and Documentary Photography.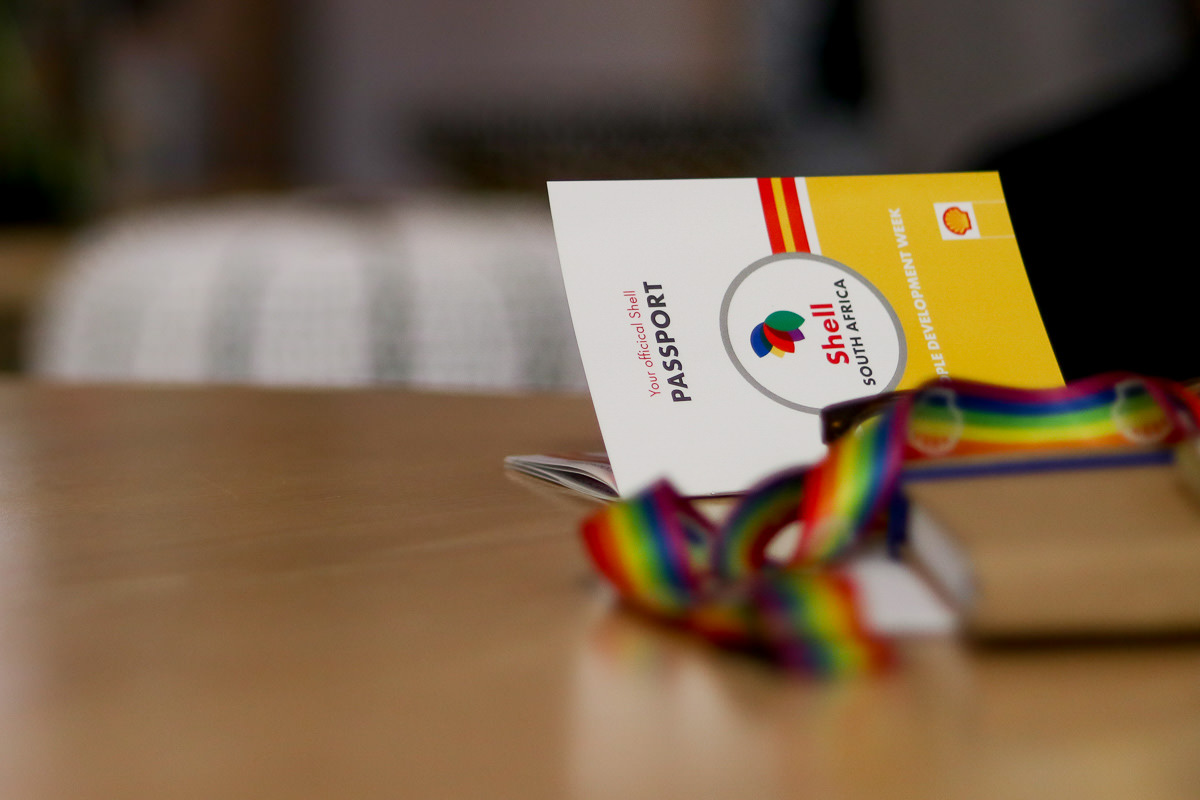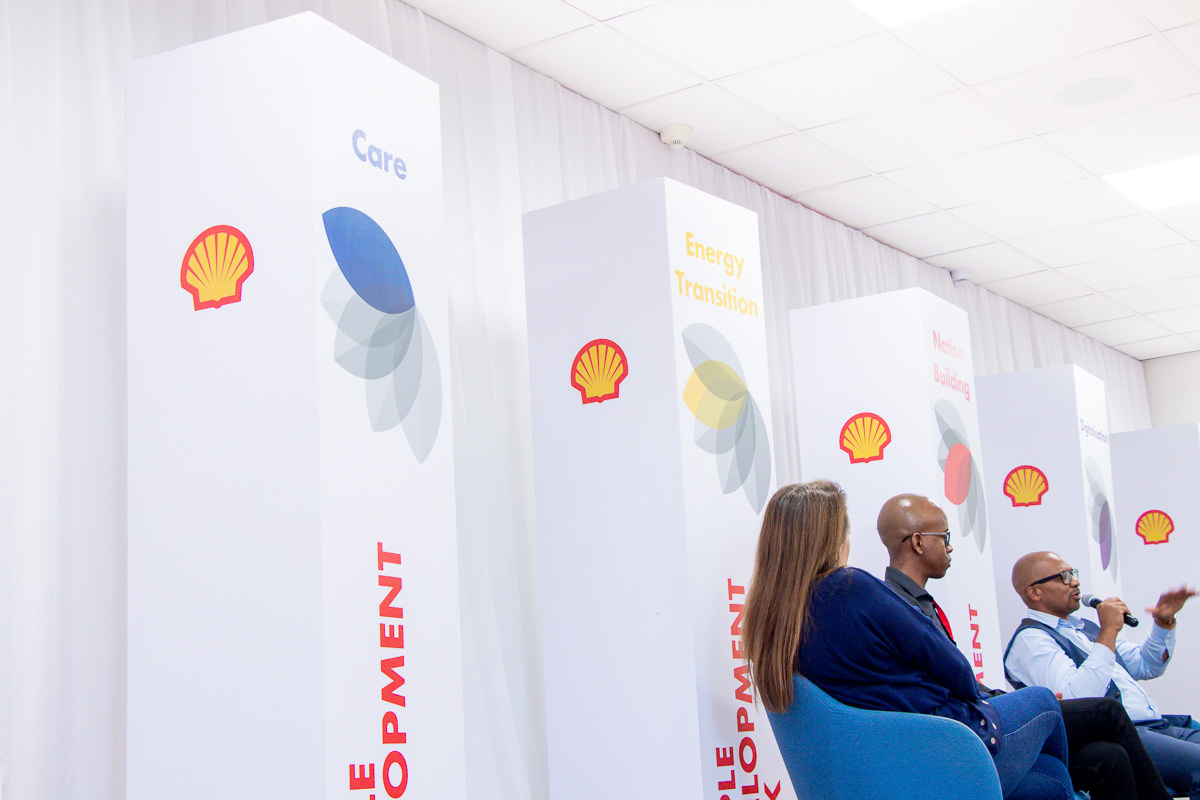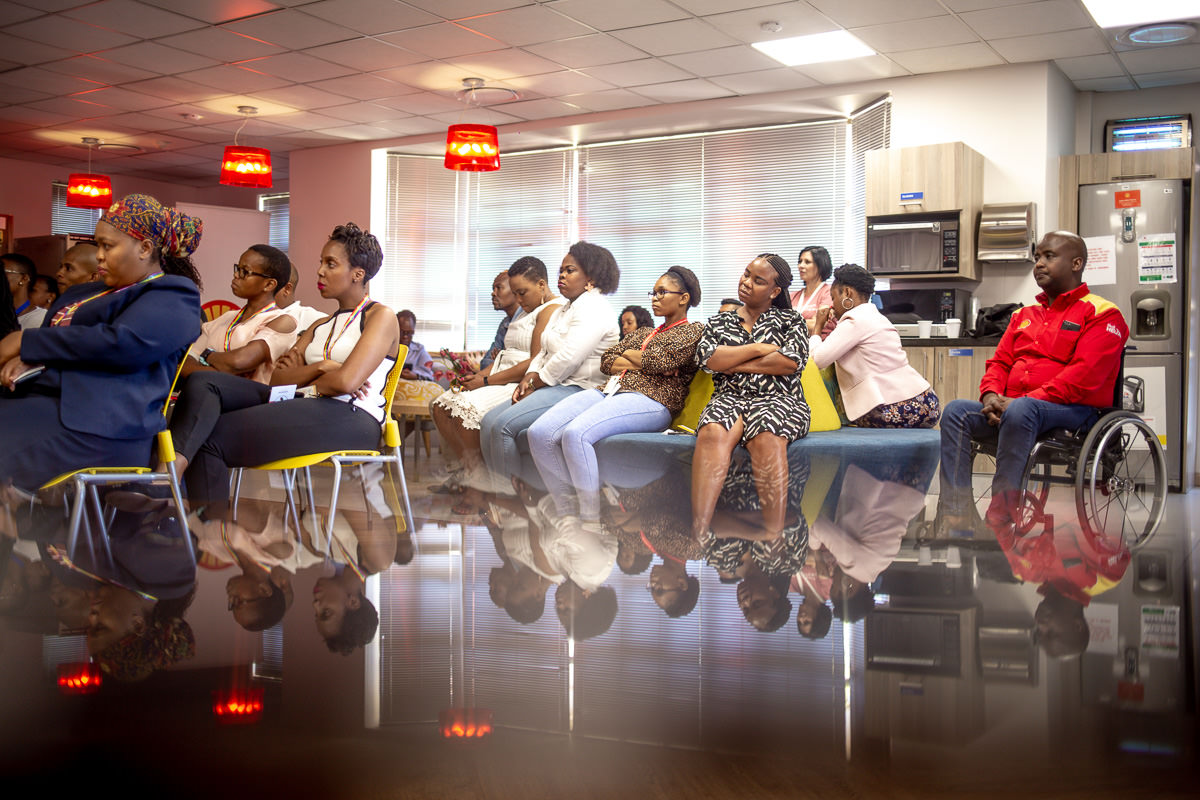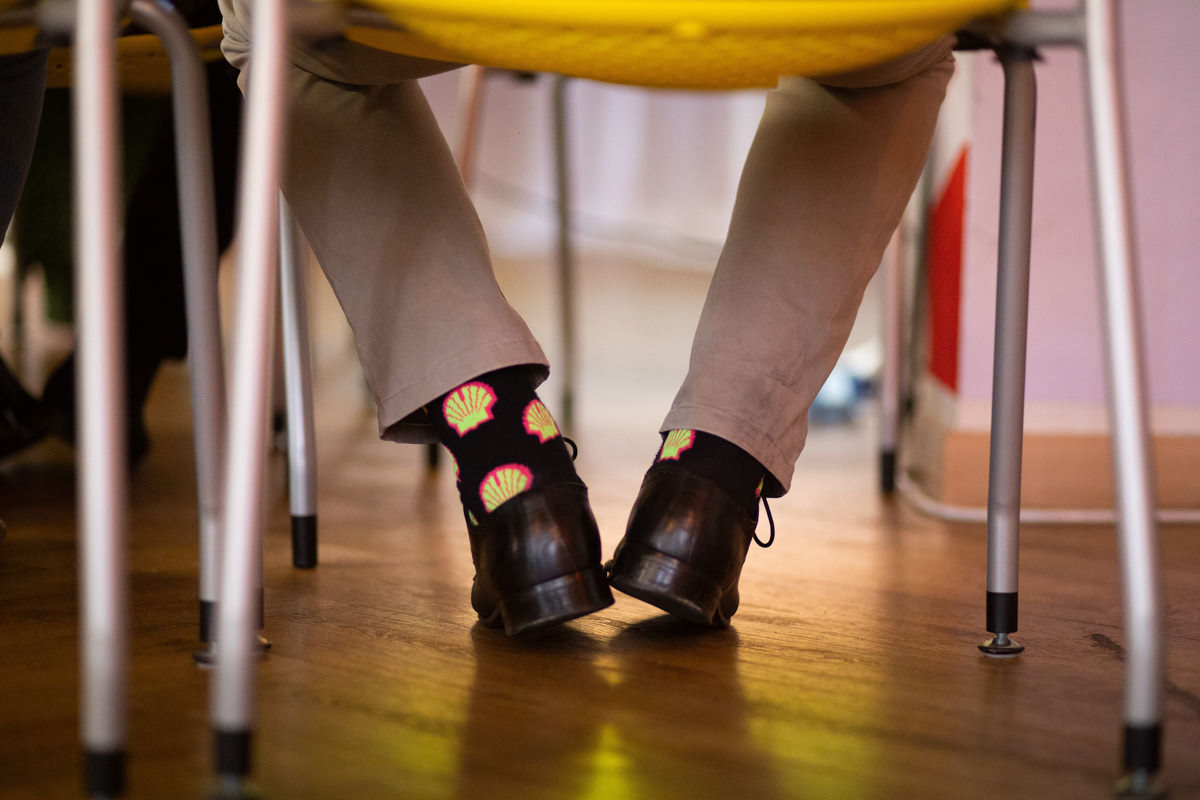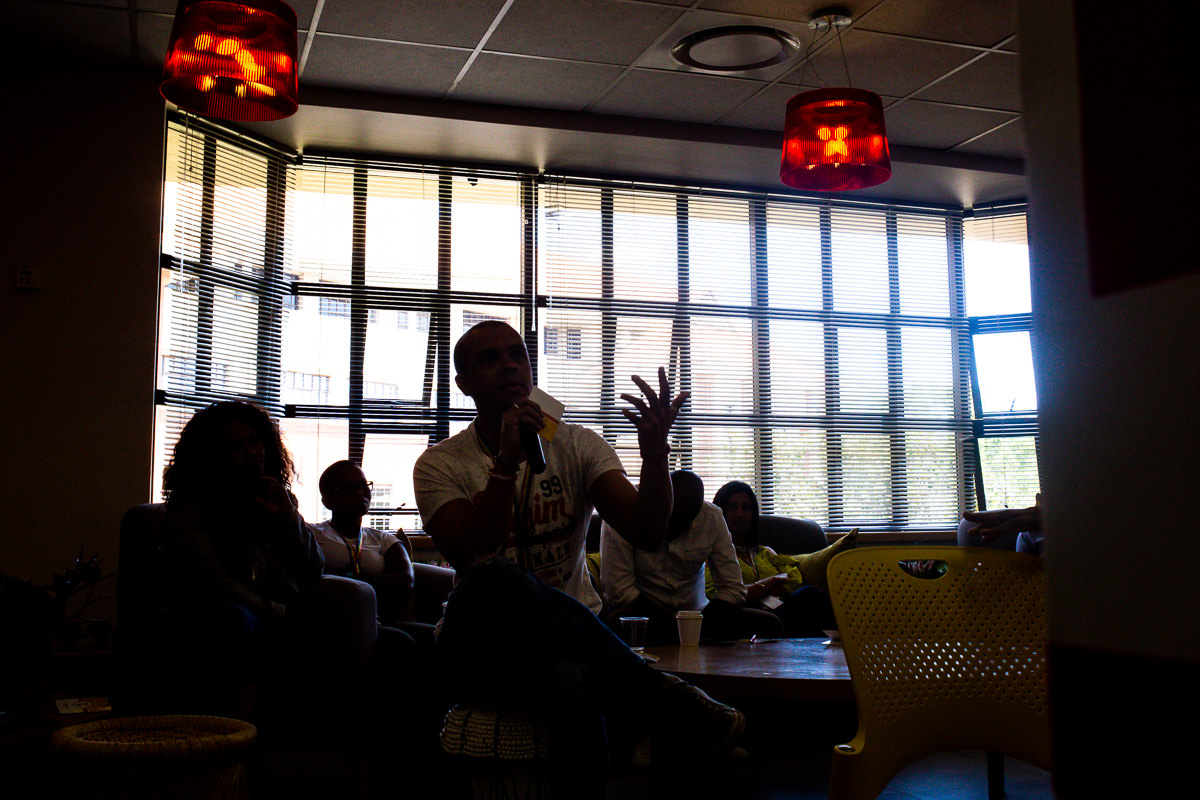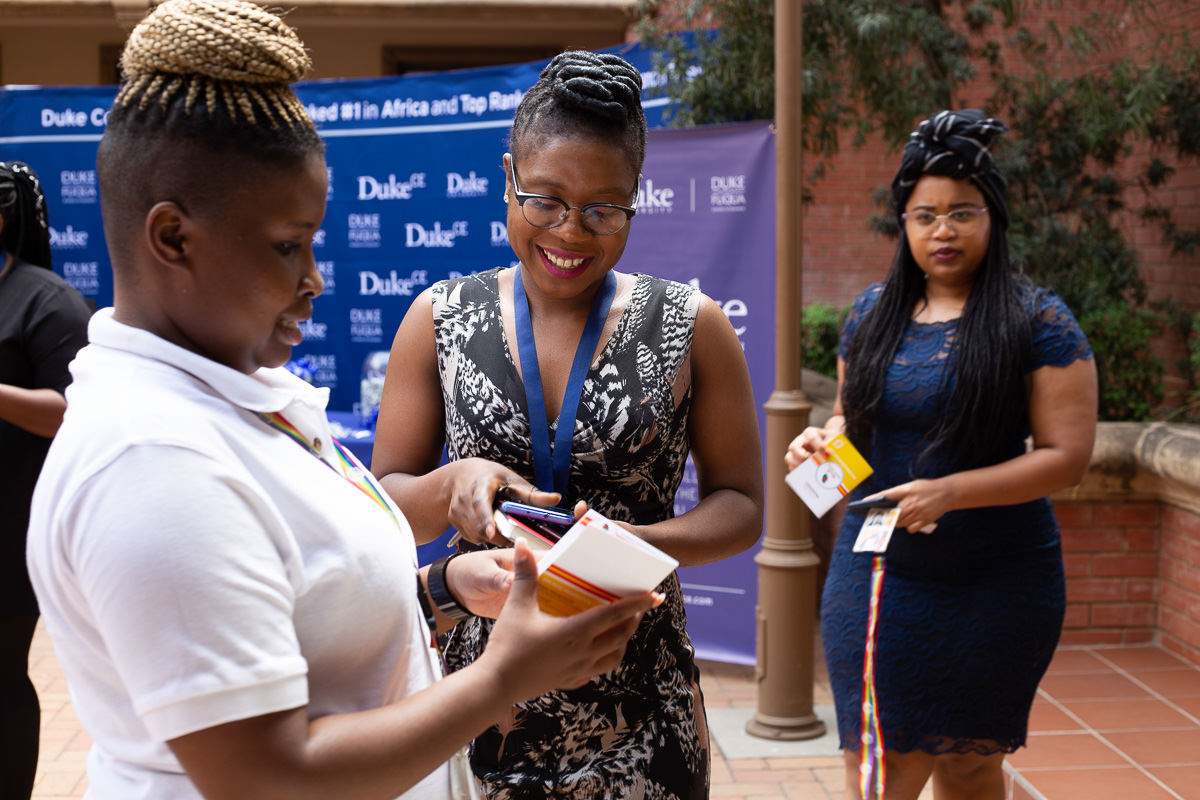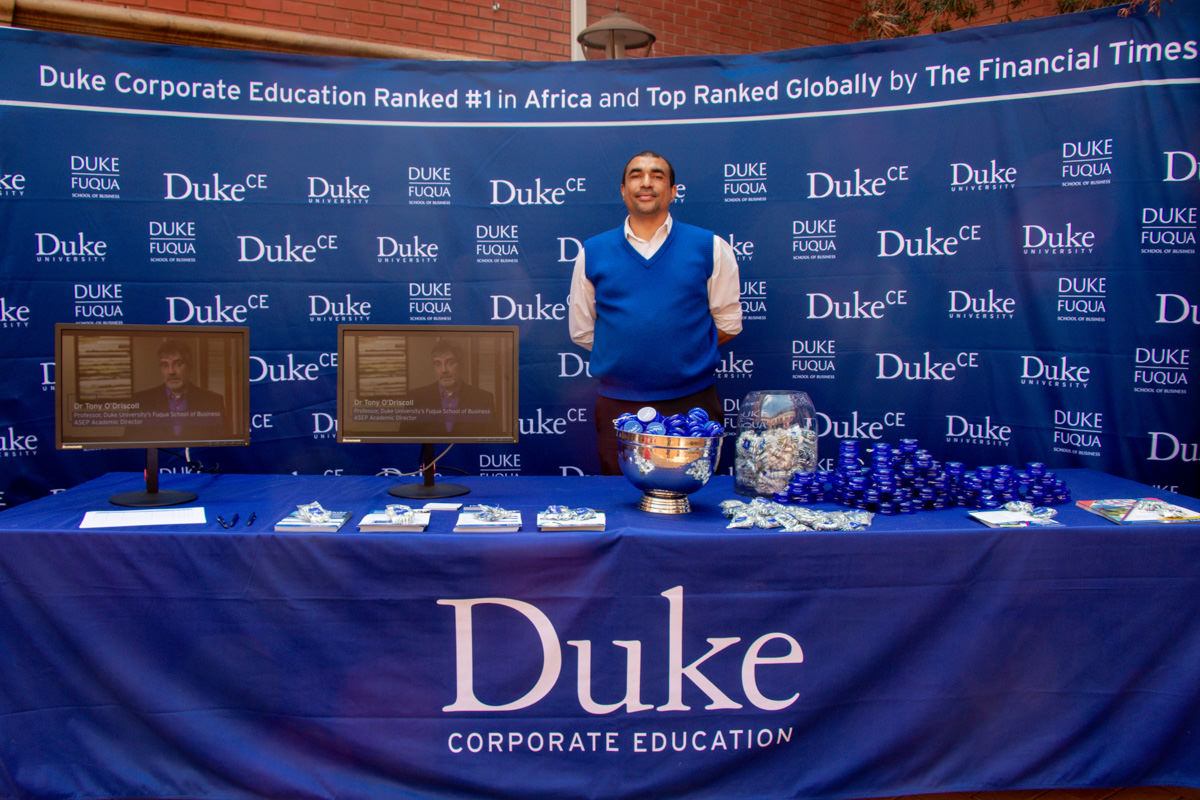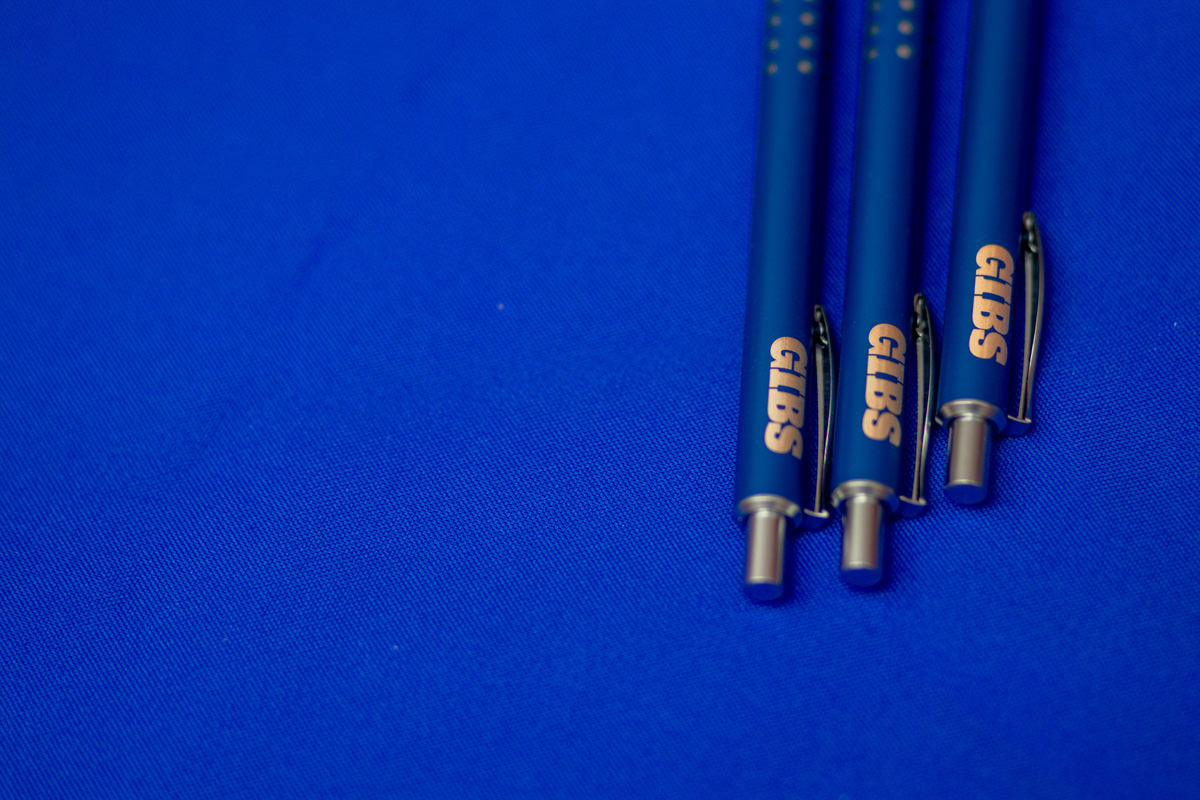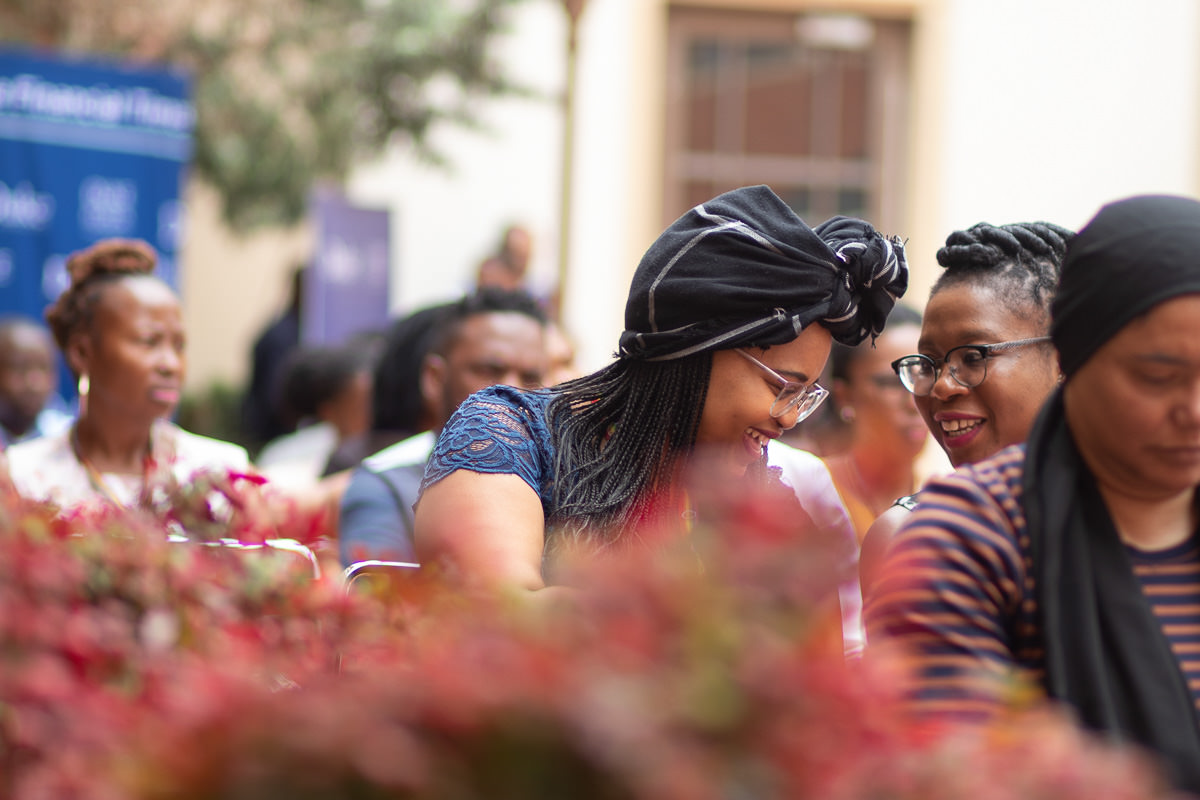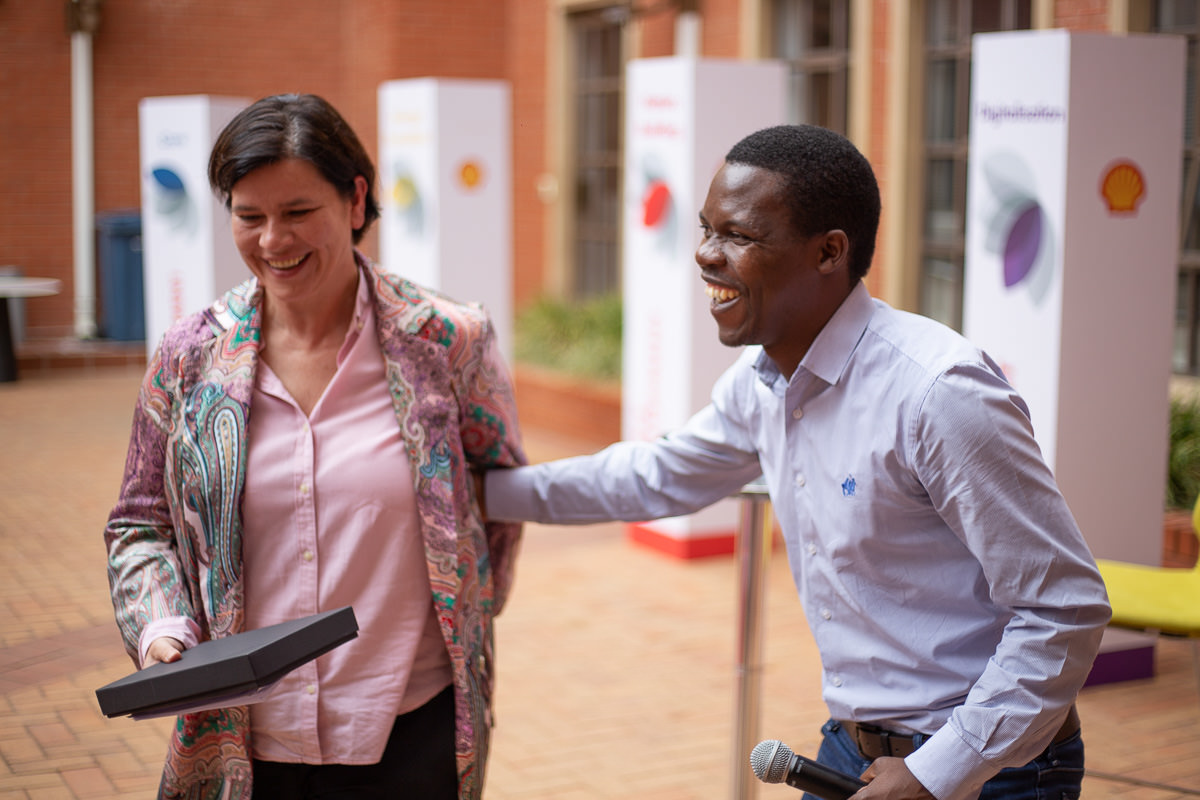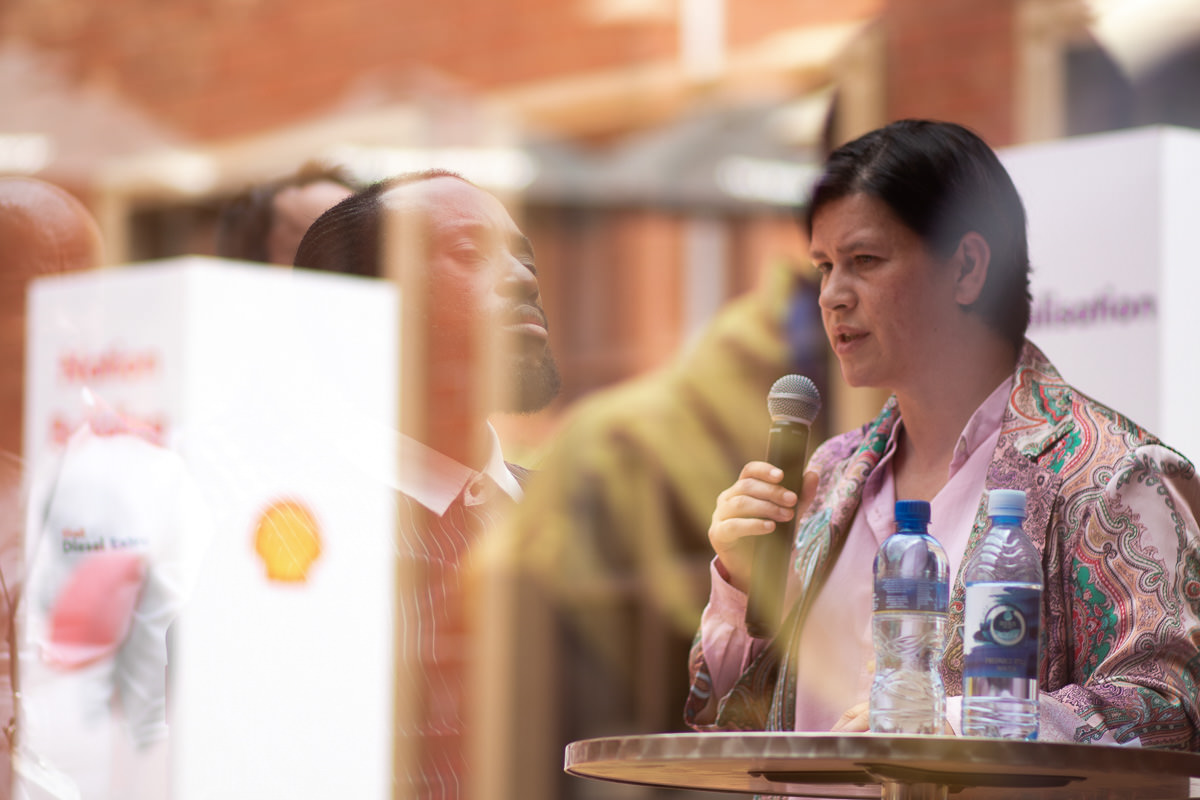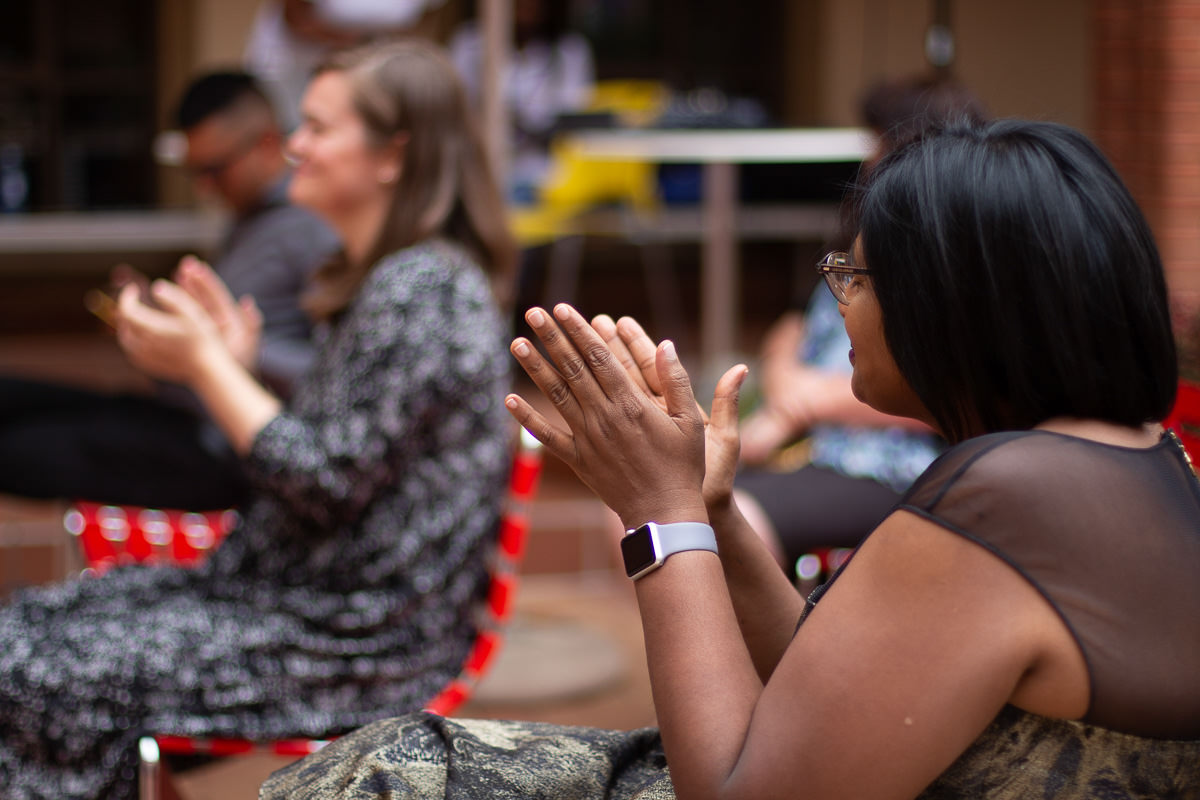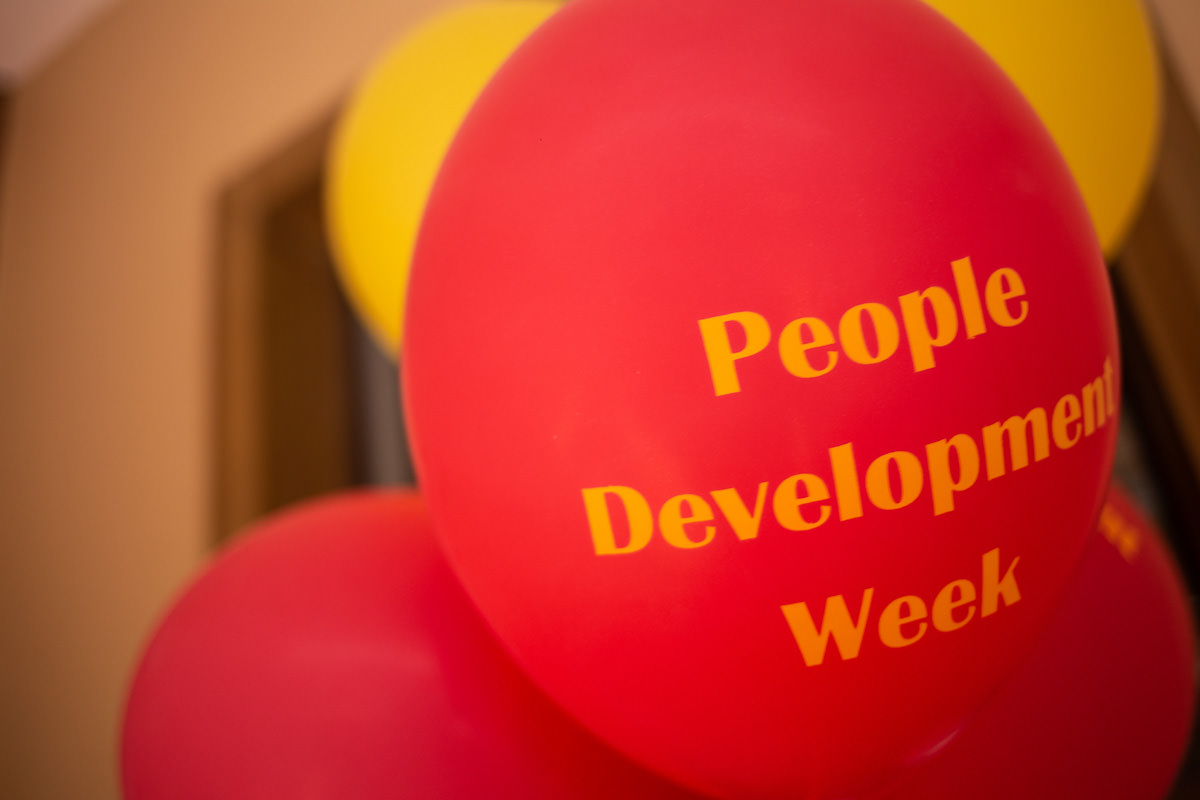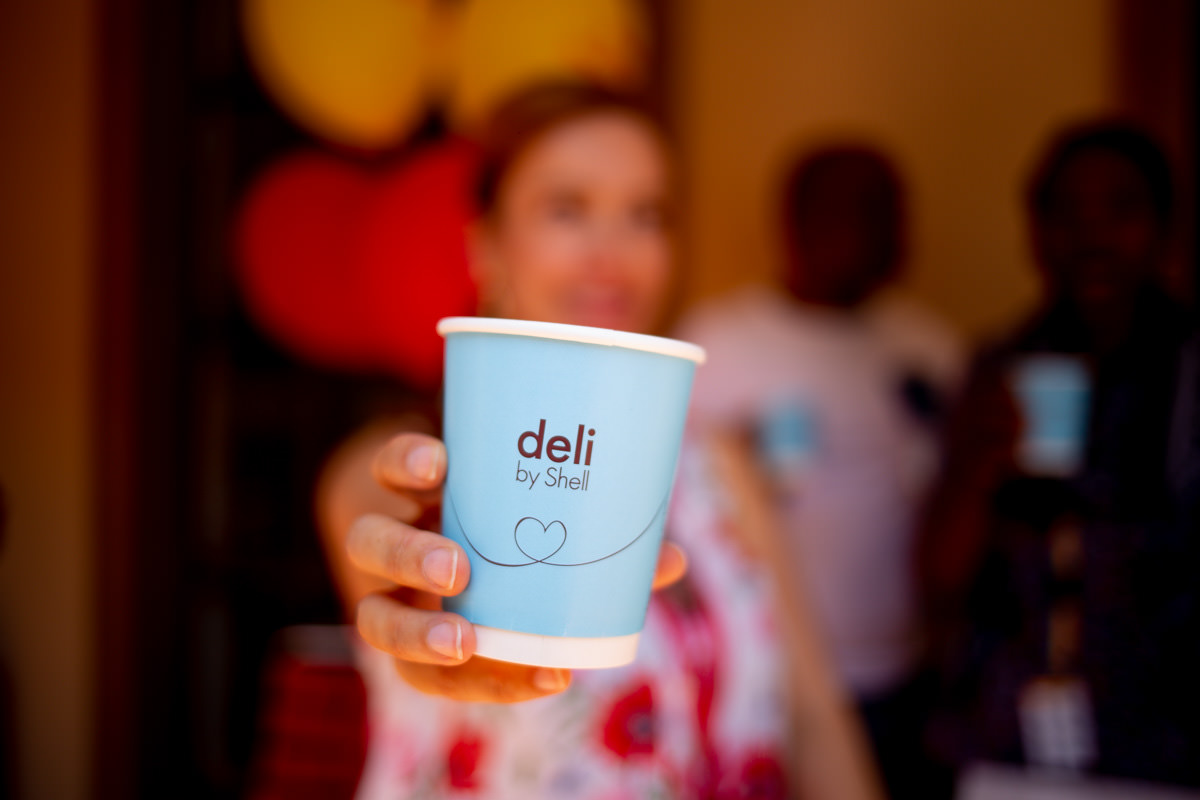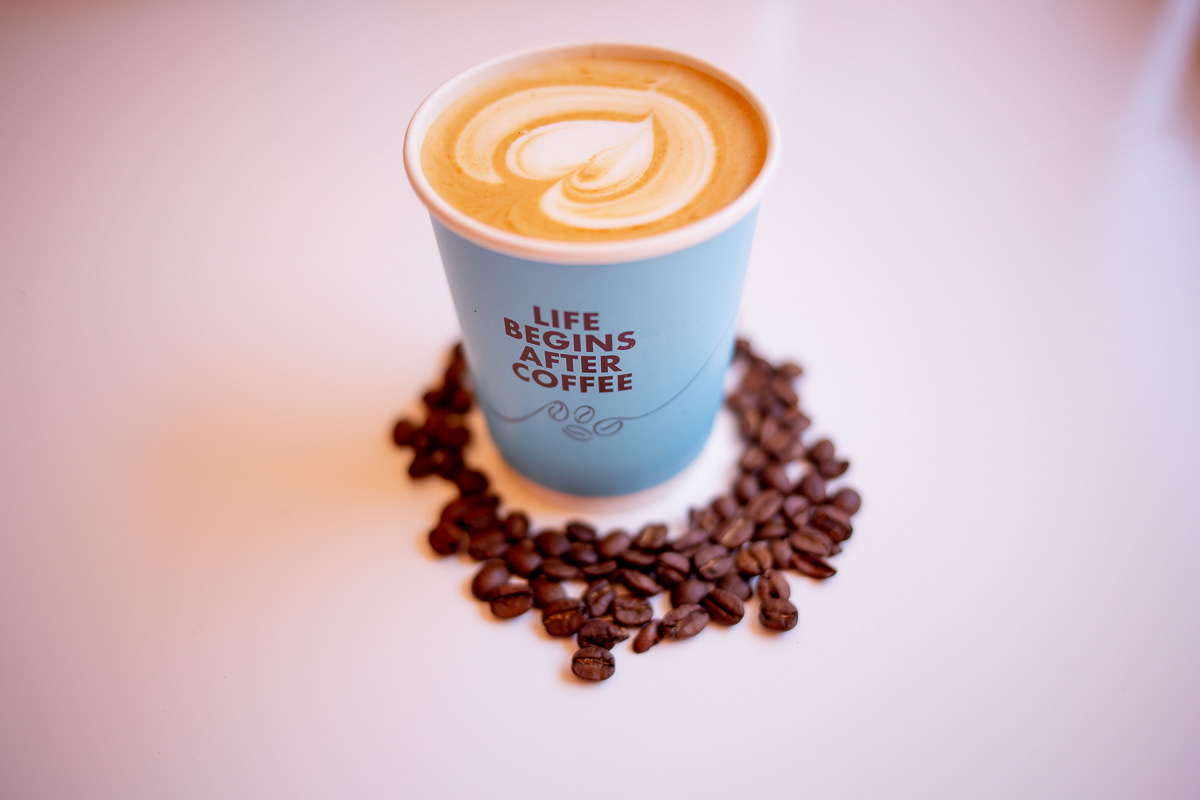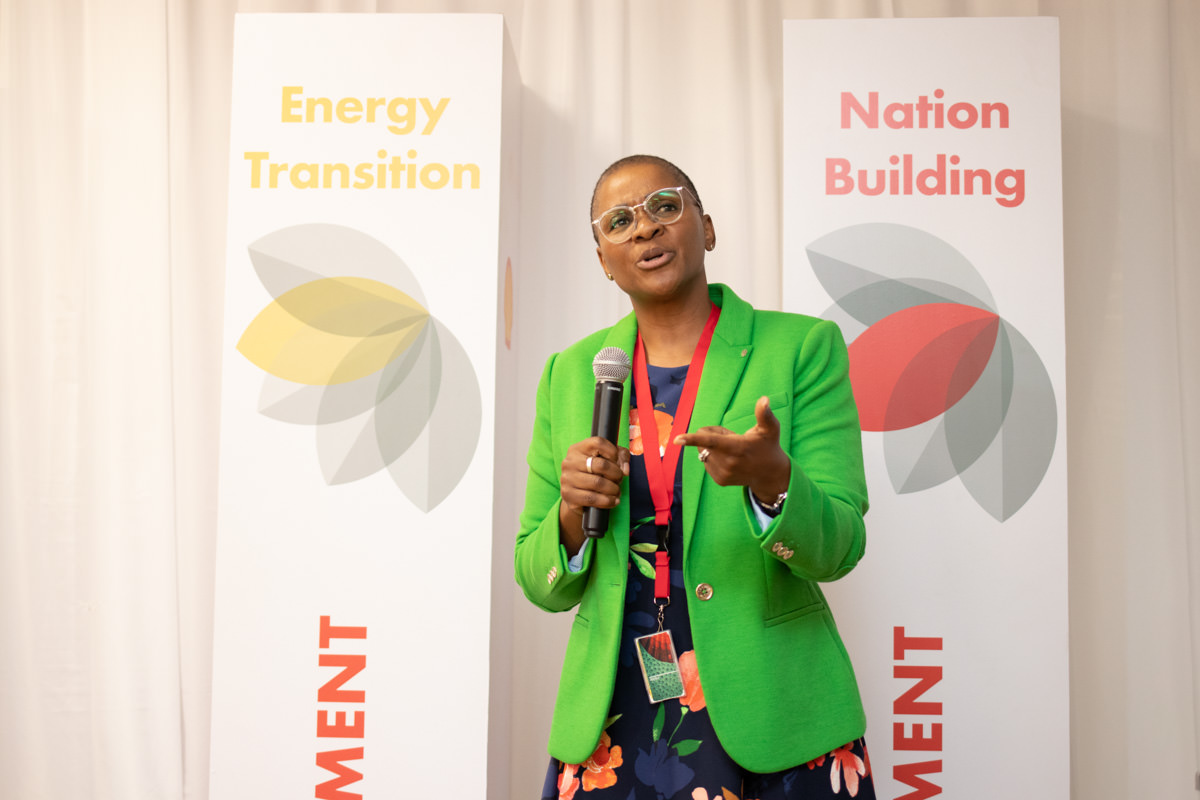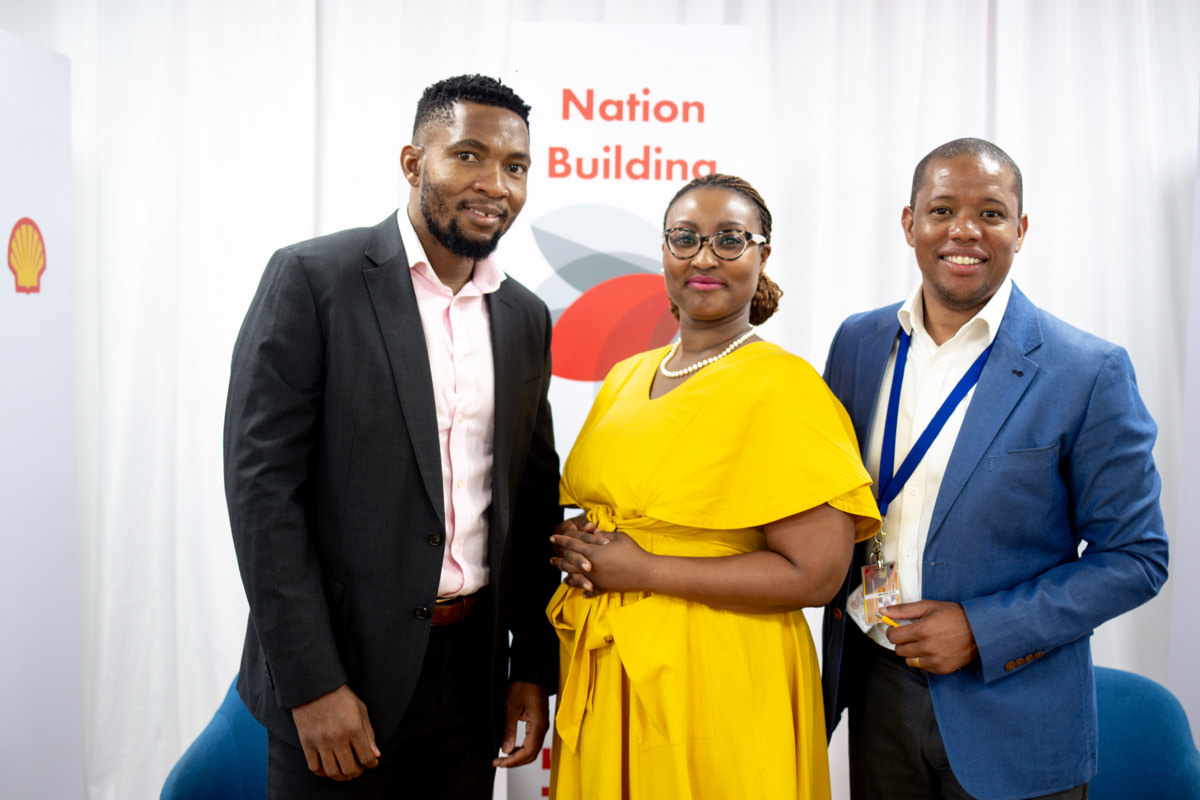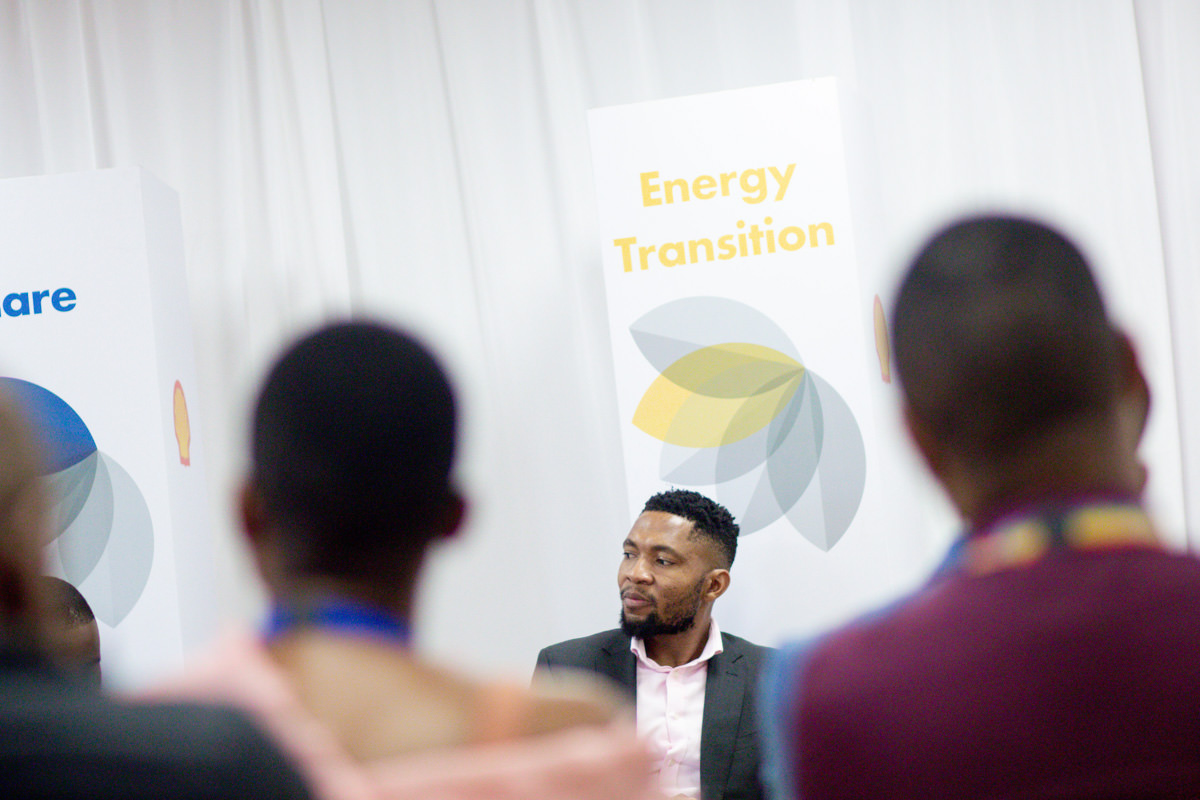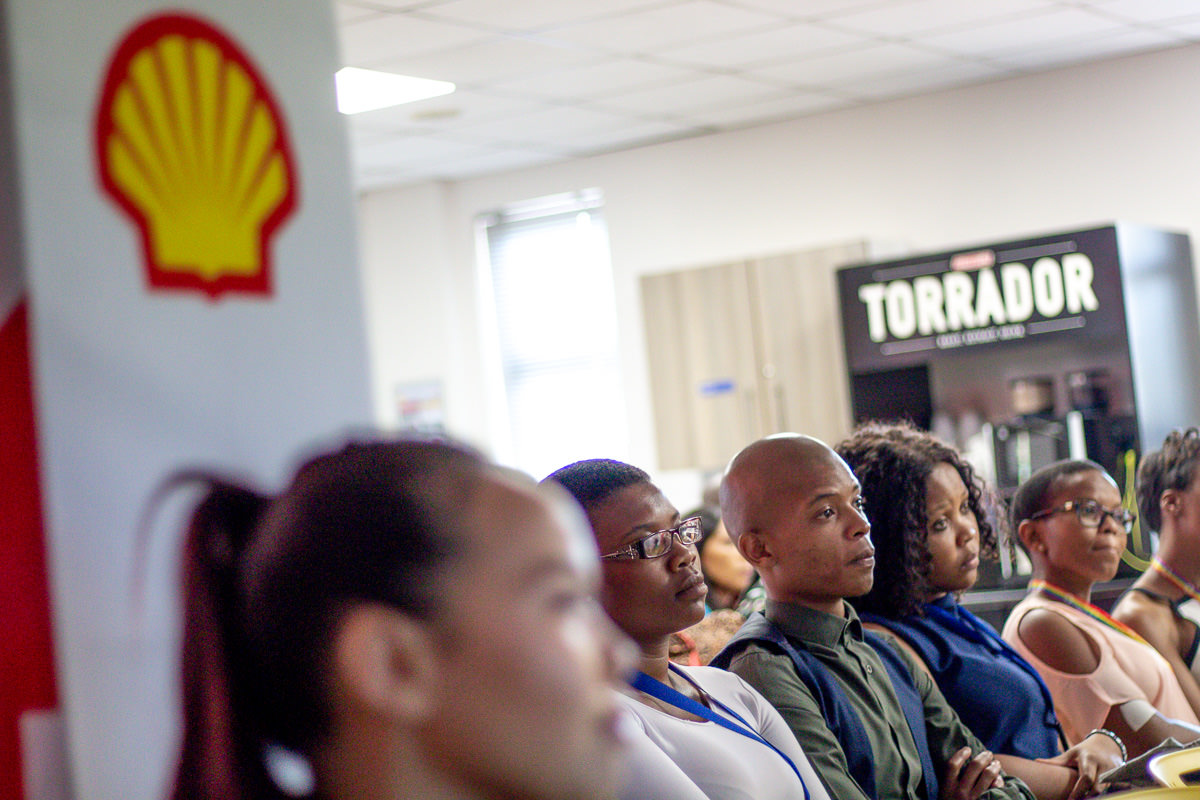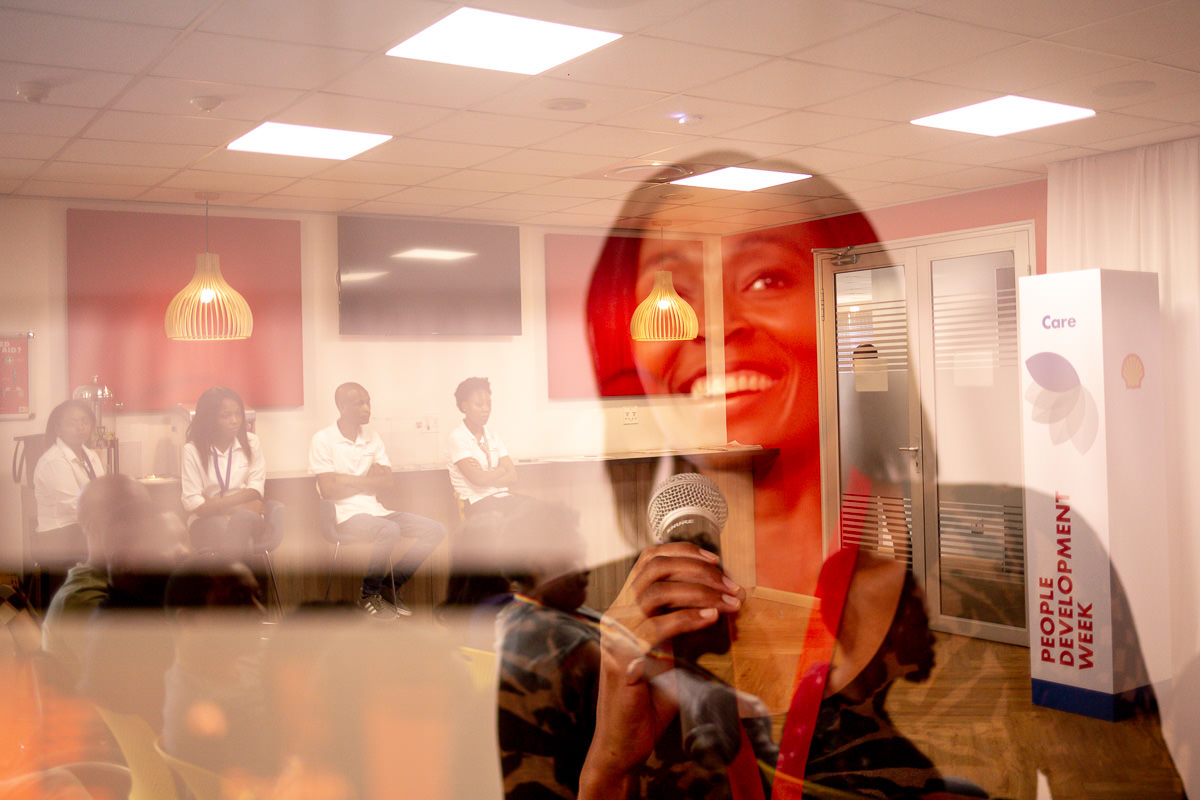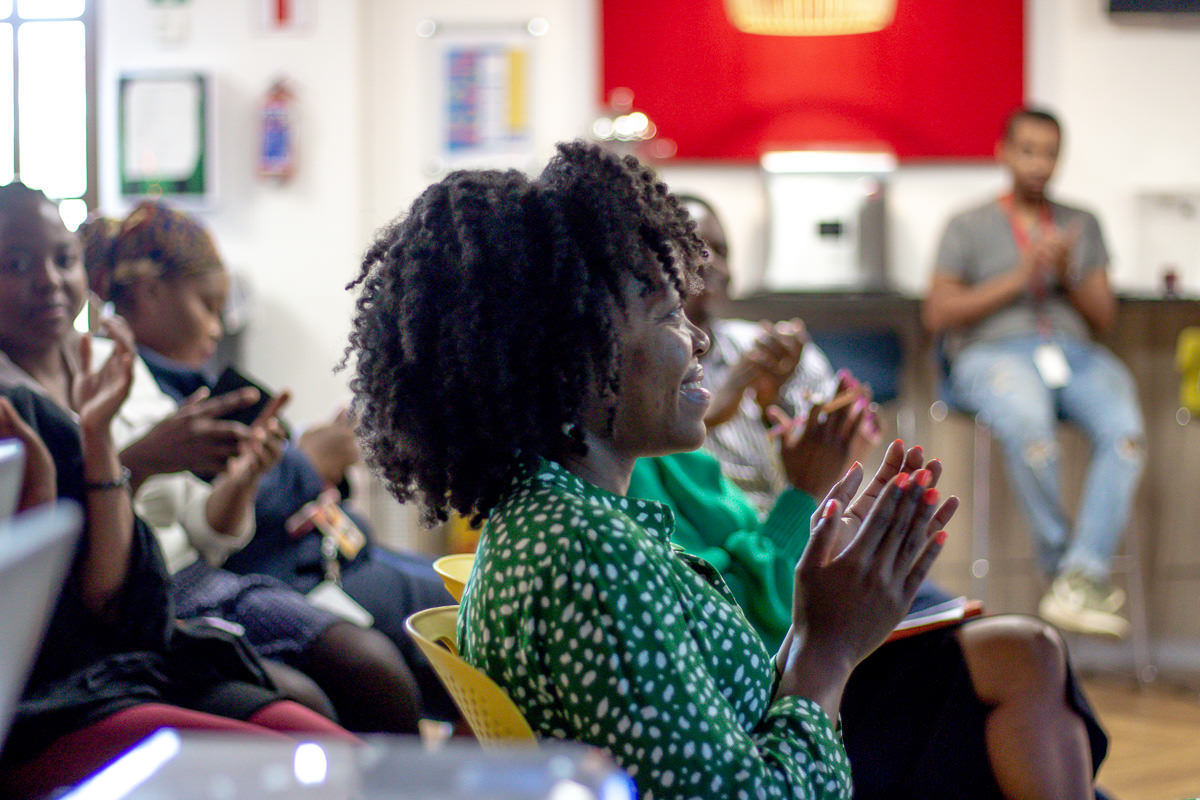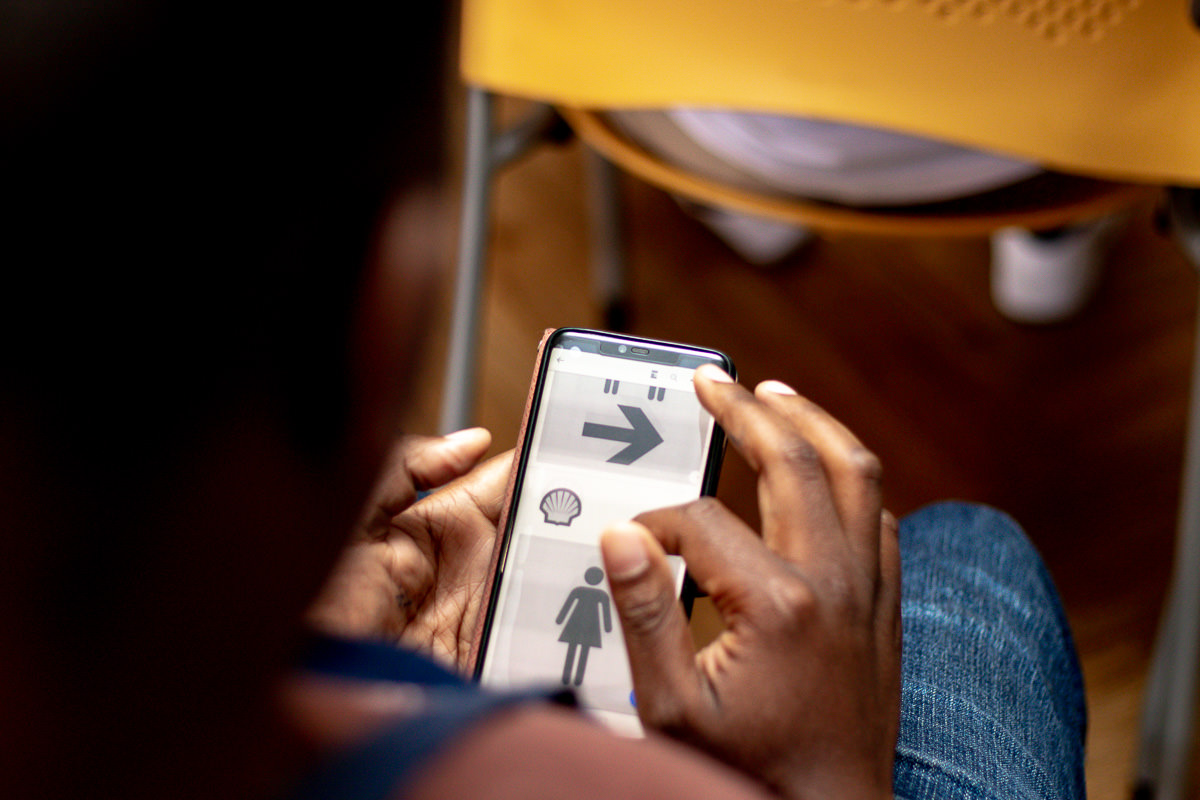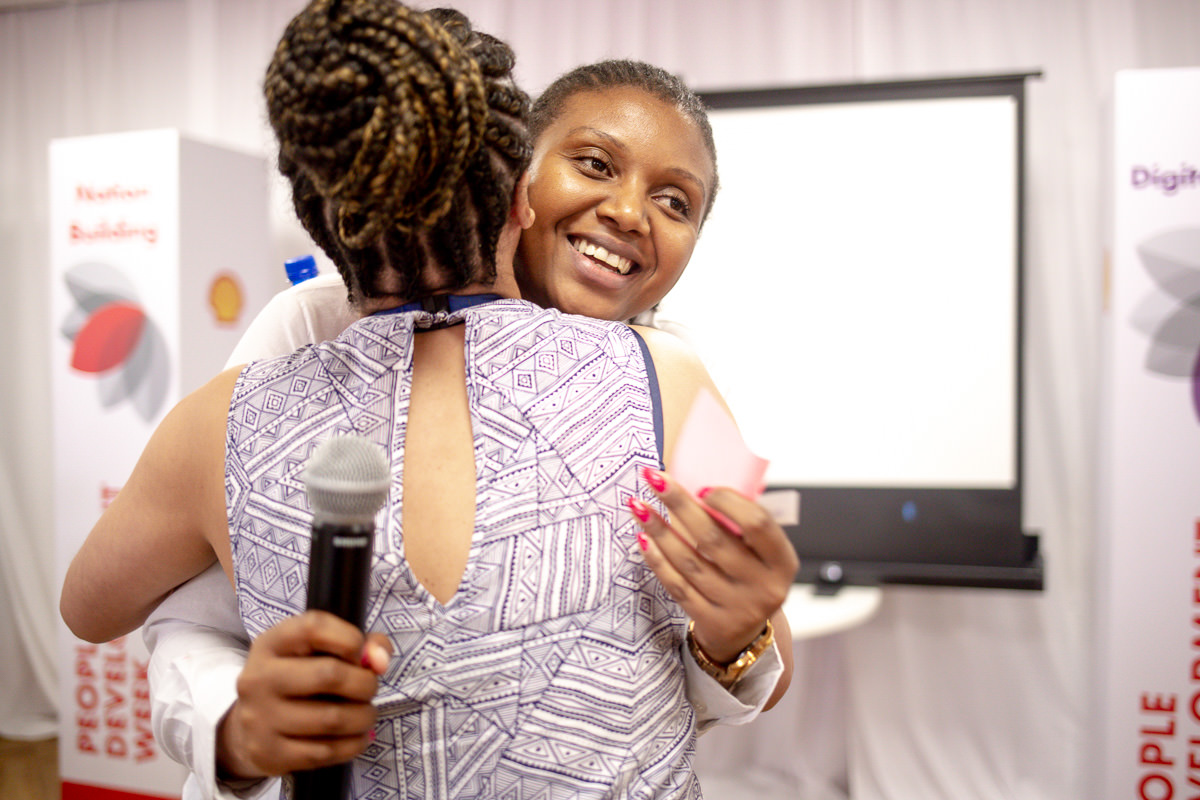 HUMANS OF SHELL
Real people, real stories of Shell's employees. Based on Humans of New York series.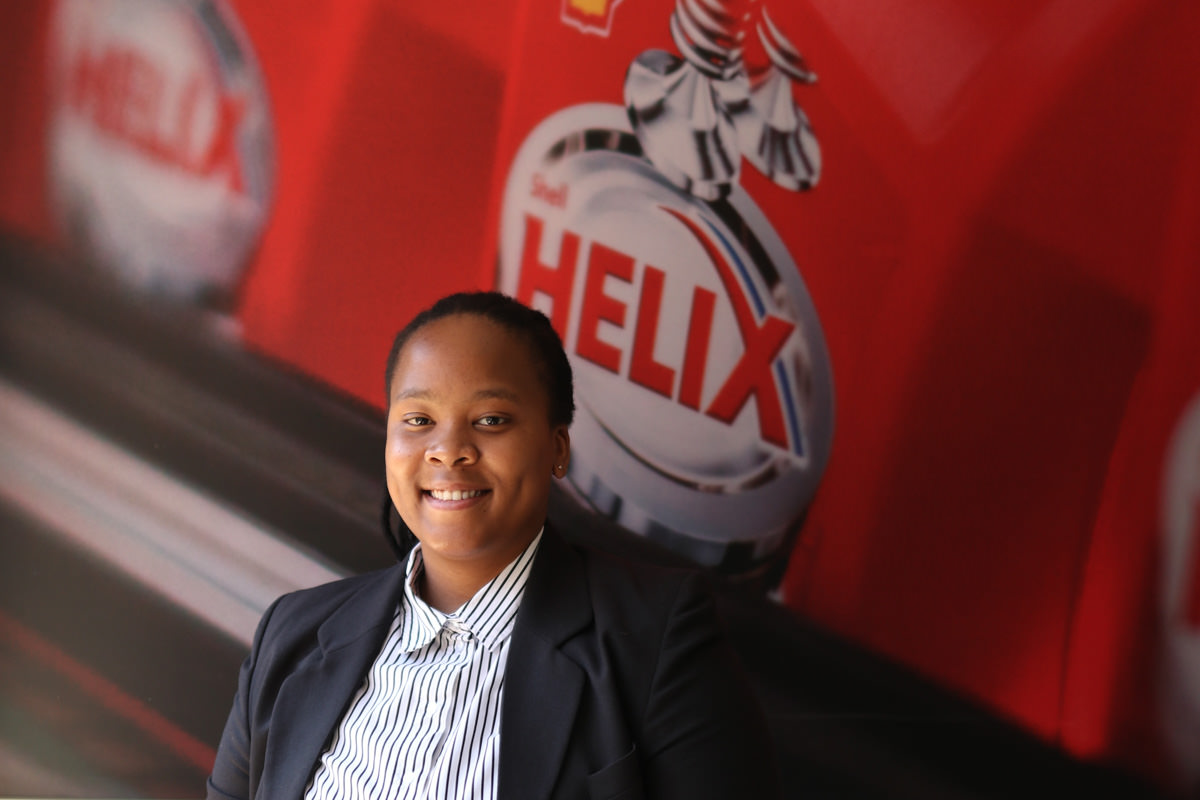 "I knew from when I was 15 that I wanted to study law. By then, I had witnessed a glimpse of injustice and I was determined to change things. I became involved in social justice movements while I was in university and even became the chairperson for Students for Social Justice. 
I was unprepared for the demands of my profession when I commenced articles. I had to do tasks which drove others out of the legal profession altogether. It was the most challenging two years of my life and I had a decision to make. I was either going to quit and explore other professions or I was going to fight for what I love and do whatever was necessary to realise my dream. Every time I faced what seemed like insurmountable circumstances, I would remind myself why I had chosen this profession, what it represented to me and so many others out there who need a just and accessible legal system.
I have learnt that hard work is necessary however hard work alone is not enough. One needs passion to persevere through challenges. It's became important for me to ensure that I never forget or compromise my dreams.  Equally, I want to rekindle the hope of those who may have lost hope or become despondent in their career journeys. I want to be remembered for inspiring those around me to never give up on their dreams and to do whatever is possible to realise them."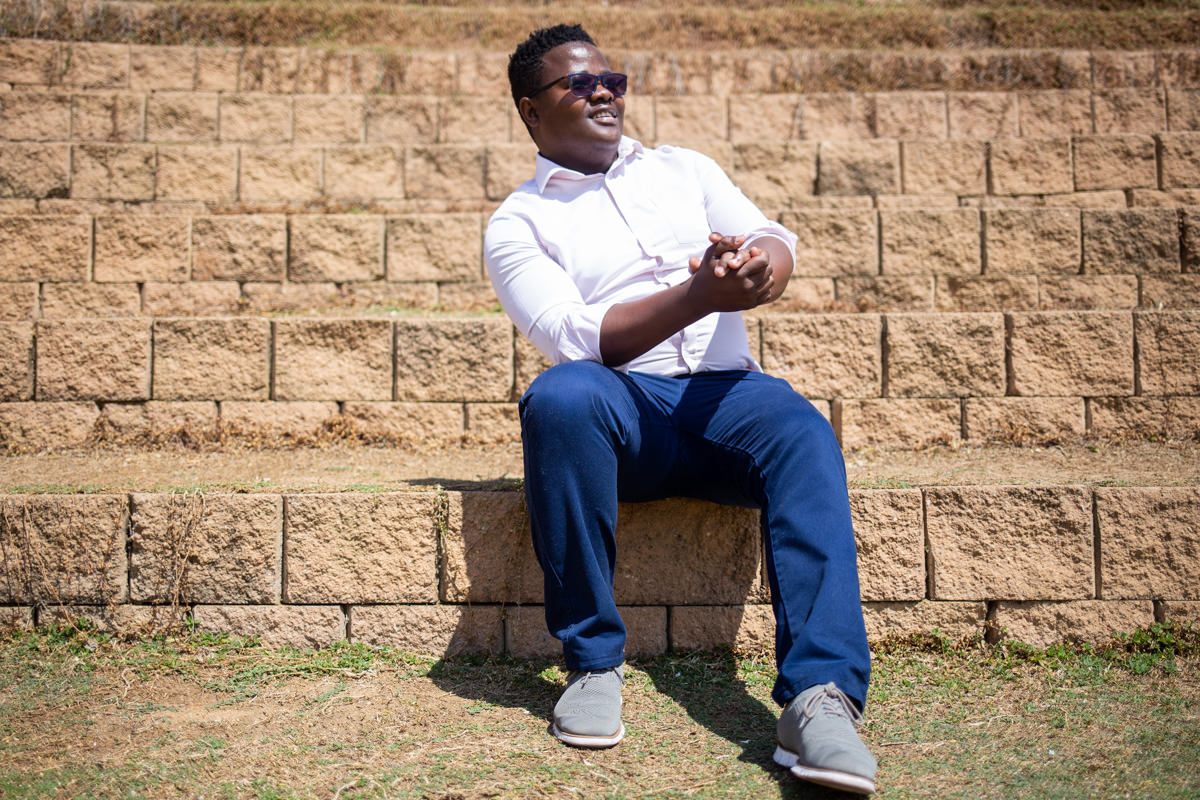 "I started working at Shell 3 years ago as an intern in the Human Resources department and then moved on to HSSE  (Health Safety Security & Environment) back in 2017. I was nearing the end of my contract as an intern and there was an opening in the HSSE department so I applied for it hoping to get the job.
It was really difficult in the beginning with all the different acronyms, it was like learning another language. With the help of the HSSE community in Shell, I was able to find my feet and I really love what I do now and I fully appreciate the significance of HSSE. Shell is a great company to work for and I have made friends.
We work together and try to leverage off our respective  strengths to accomplish team goals successfully.
HSSE is the core of our business and a company like ours worldwide, cannot operate without it. To make money as Shell, is as important as how we make money. 
HSSE focuses on goal zero, no harm and no leaks – we don't want to hurt anyone and we don't want to do any harm to the environment through our operations. My biggest challenge in this position was understanding that this role is a support business for Shell. That means one has to rely on other people to get stuff done. I had no direct influence in what I needed to achieve so I have had to use my communication and stakeholder engagement skills to overcome this hurdle. 
In the future, I hope to look to other areas of the business where I can grow and contribute my skills.  I already have my eye on a couple of other positions within the company."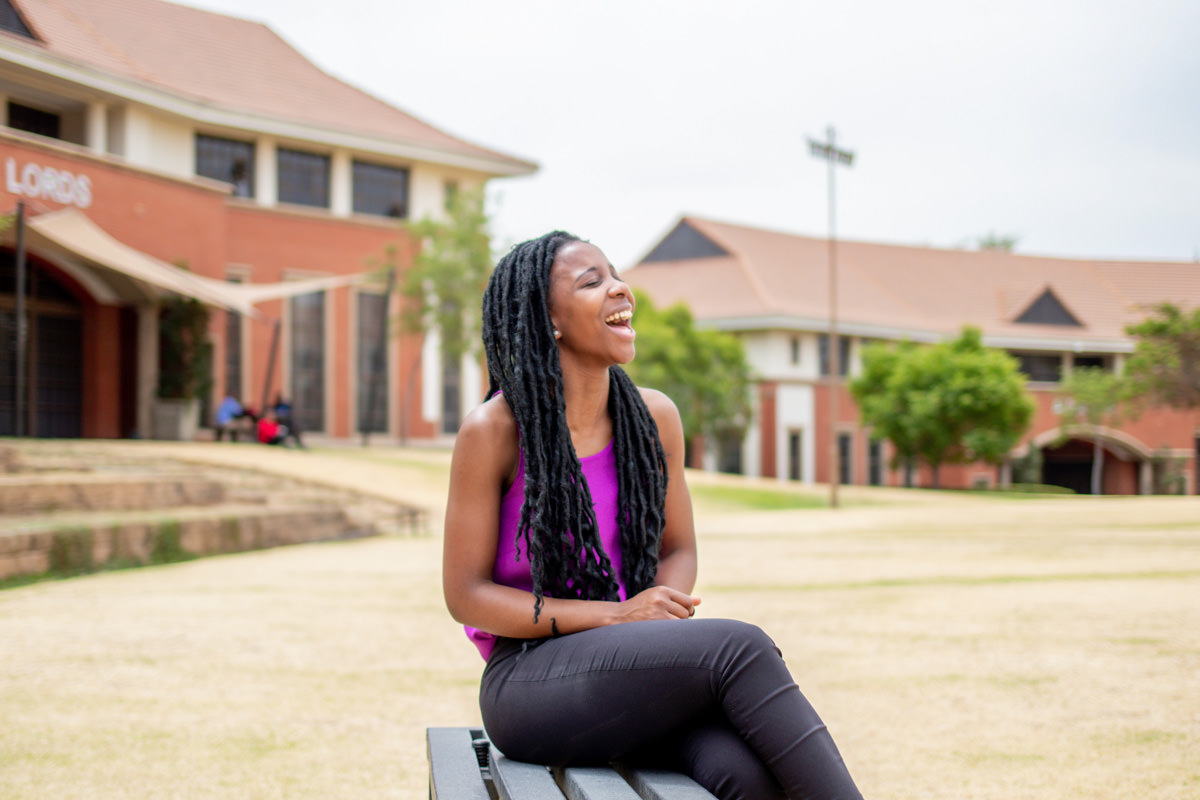 "I was in a very unhealthy environment in my previous company where I had a permanent position. So, for me to leave a permanent role for a internship you must image how hectic it was for me to take this decision. But I don't regret it at all. Shell is a great company and I fell very grateful to be a part of it. I think they are very transformative in the way they do things and they treat people.
Working and studying at the same at is challenging, specially when you are married. It's all about time management and focus in what you need to do. 
Currently I taking a Managing course, which I asked myself: why am I doing it if I am not a manager? But it's being interesting to learn how to lead ourselves internally and also how we are supposed to lead others through emotional intelligence. Being able to understand when someone is going through something and how to take the best of it.
It's very useful information because you then know what to know and what not to. You also look at your managers and evaluates what actually goes with what you are learning at school and what it doesn't. 
I confess that think it's a absolute a new world. Now I actually see the whole point of it. And why it's so essential to learn those skills, understand them and even have it on your CV and in your general life.
Project Management is helping a lot the work I do, because most of the tasks I need to proactively manage. I helps because you can plan it. The course is being very useful in the work environment, thus, it's the just a course your are doing of the sake of it."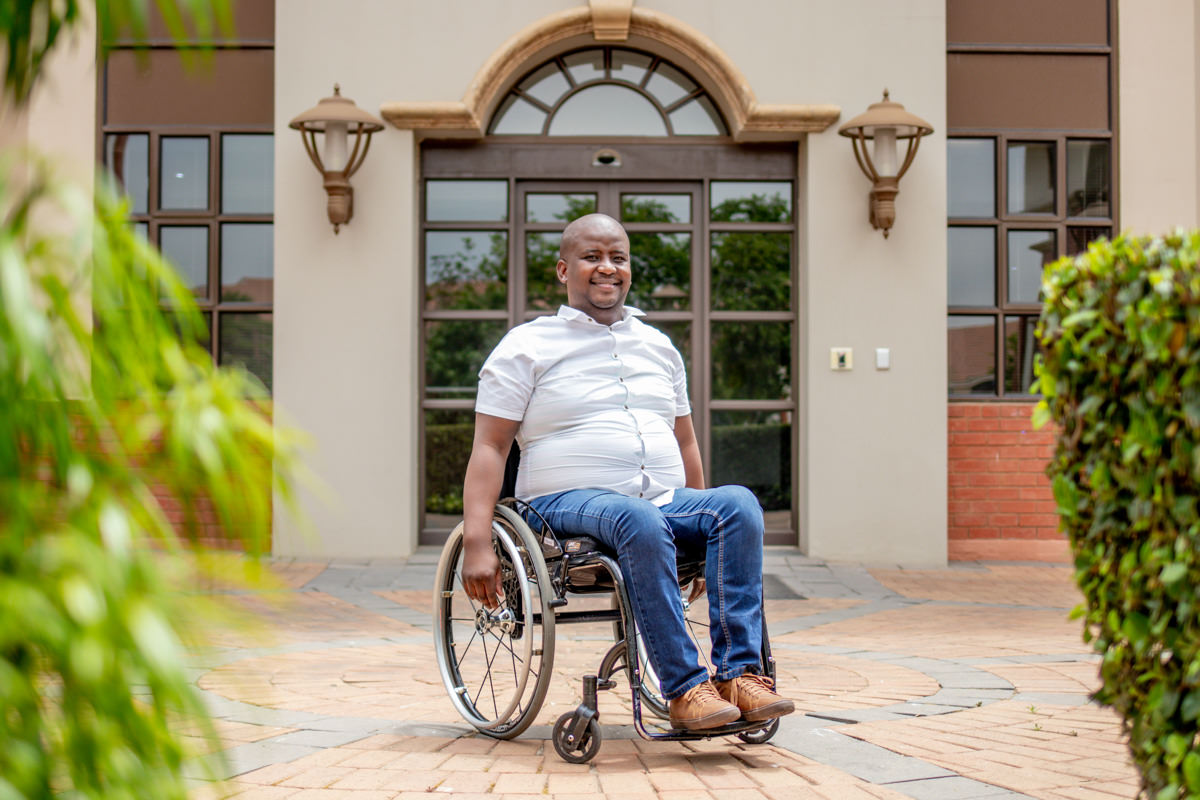 "I love my job at Shell! It's an awesome company to work for, that not only cares about the work you do, but cares about who you are and is supportive of your personal and professional needs. For example, I'm differently-abled, so I use a wheelchair which is very expensive – Shell paid for mine to the tune of R45 000! Other companies wouldn't do that, so I am appreciative that Shell goes above
and beyond for their employees. The benefits and remuneration are all really good too.
I have worked in other areas of the oil industry before and joined Shell 4 years ago while I was still based in Cape Town. I moved up to Johannesburg two years ago and I now I work in Deal Management in Customer Operations. Essentially, the role focuses on the growth of new customers and the retention of existing customers.
Having grown within the company, I am currently in a development role where I coach people in many of the different areas of business that require standardisation around deal management.
I have grown a lot and this particular role I am doing, really makes me proud, because its new and I have had to use my initiative to create it and develop it for the benefit of the business. Shell trusts me to do that for them. It's going well and I feel empowered as I go about my responsibilities – it's very exciting.
Shell gives me the space to develop myself and to that end I am also studying and hope to end up in a leadership role in future."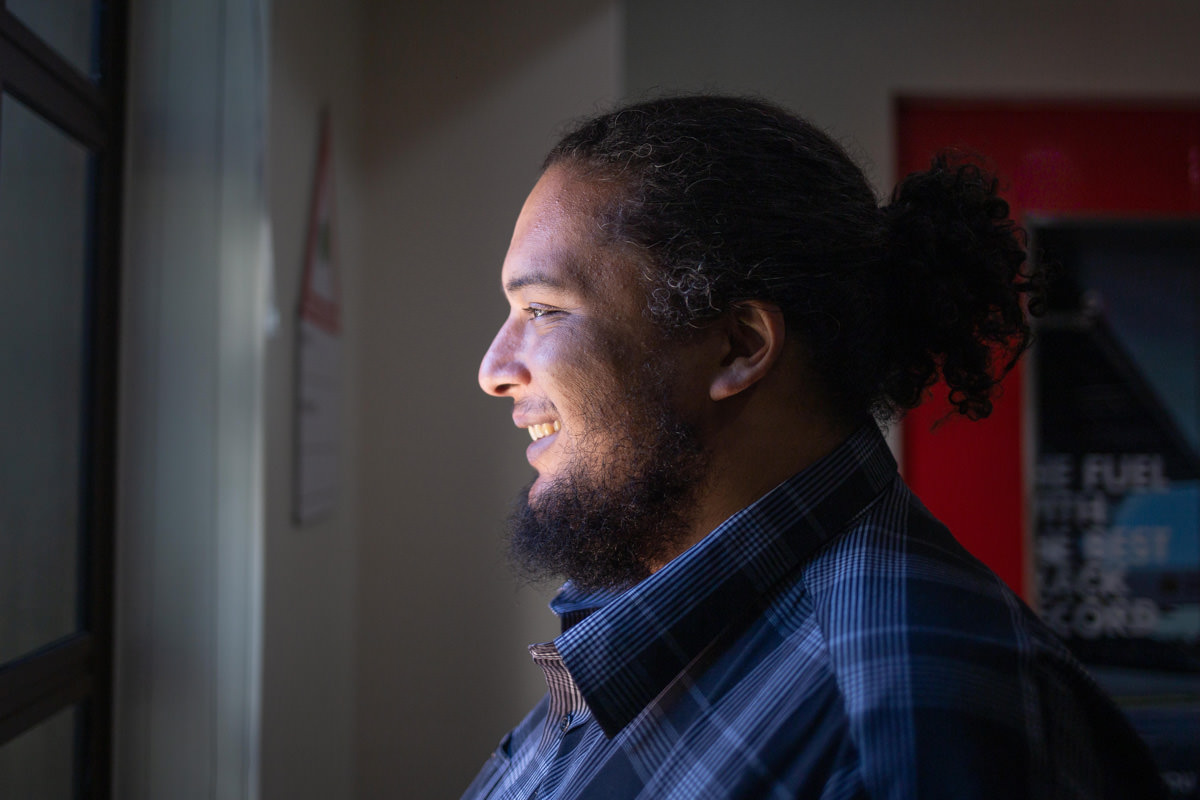 PART I: "I'm the Deputy Products Manager within Trading and Supply and basically, we are the 'commercial glue' of the organisation.
I joined Shell almost 15 years ago straight after university, through a graduate program. I worked in Supply for a while and I was very fortunate because a lot of expats left round about the time I joined. As a graduate I was pretty cocky, so I always wanted to prove myself and had a lot of self-confidence and the departure of the expats, presented a unique opportunity for me to grow, learn and formulate my path in the company.
I think my biggest challenge was when I moved to London for a couple of years to take on a role as an expert in Transport Logistics – an area I had never worked in! I arrived in London as a global expert. I think they initially thought I was not very smart, so I had to change the perception quite quickly, which I did.  
I'm someone who is loud and I shoot from the hip a lot.  But when I don't know what I'm talking about I'm the opposite, so that transition from being completely ignorant and uncomfortable to taking control, was quite a challenge. It was also my first time abroad so there were lots of changes for me to grapple with."
PART II: "I came back to South Africa and was part of a two-person team – me and my manager. Just before I came back, he had a car accident and was not at work for the first two months and I was alone in my role. Out of this misfortune for my manager, the opportunity arose for me to define what we really did and how we did it.  I've always had the mindset that whatever job title one has does not have to define the impact one can make. One can always create a space for themselves and push the boundaries to innovate and increase positive impact for the organisation. Having to work alone when I got back helped me do that, so it was a great learning and growth curve.  My attitude was, that however someone else might have worked, does not mean that's the scope for how I should work. 
Being a global expert in transport costs, I extended that understanding to the kind of expertise of making money across the business so that's kind of my thing. I'm an expert in profitability, economic analysis and that sort of stuff. I made quite a difference to some businesses when I got home. 
Working at Shell has been great because I've managed to do what I wanted to do and Shell has given me space and the freedom to do that.  I am an unstructured person by nature but I've always found a way to make it work and use it as a strength – this environment enables me to grow and thrive. I've had a very rich and varied experience at Shell in short and long-term assignments in about 20 countries and it's been great. There hasn't been something that I couldn't do whilst working here. 
Even though I've been here for long, I've managed to work within the diversity Shell offers and that keeps the work interesting, keeps me learning and I also have a lot of great colleagues here – that makes it worth staying."